Looking to buy or sell in Manhattan Beach, Hermosa Beach, Redondo Beach, Venice, Mar Vista, Marina del Rey, Culver City or other areas?
Take a look at the market snapshot for last month, which includes both on and off-market sales.
Track the movement of pocket listings in areas like Manhattan Beach / Venice and others.
Want Available Off-Market & Coming Soon Listings sent to your inbox? - CLICK HERE.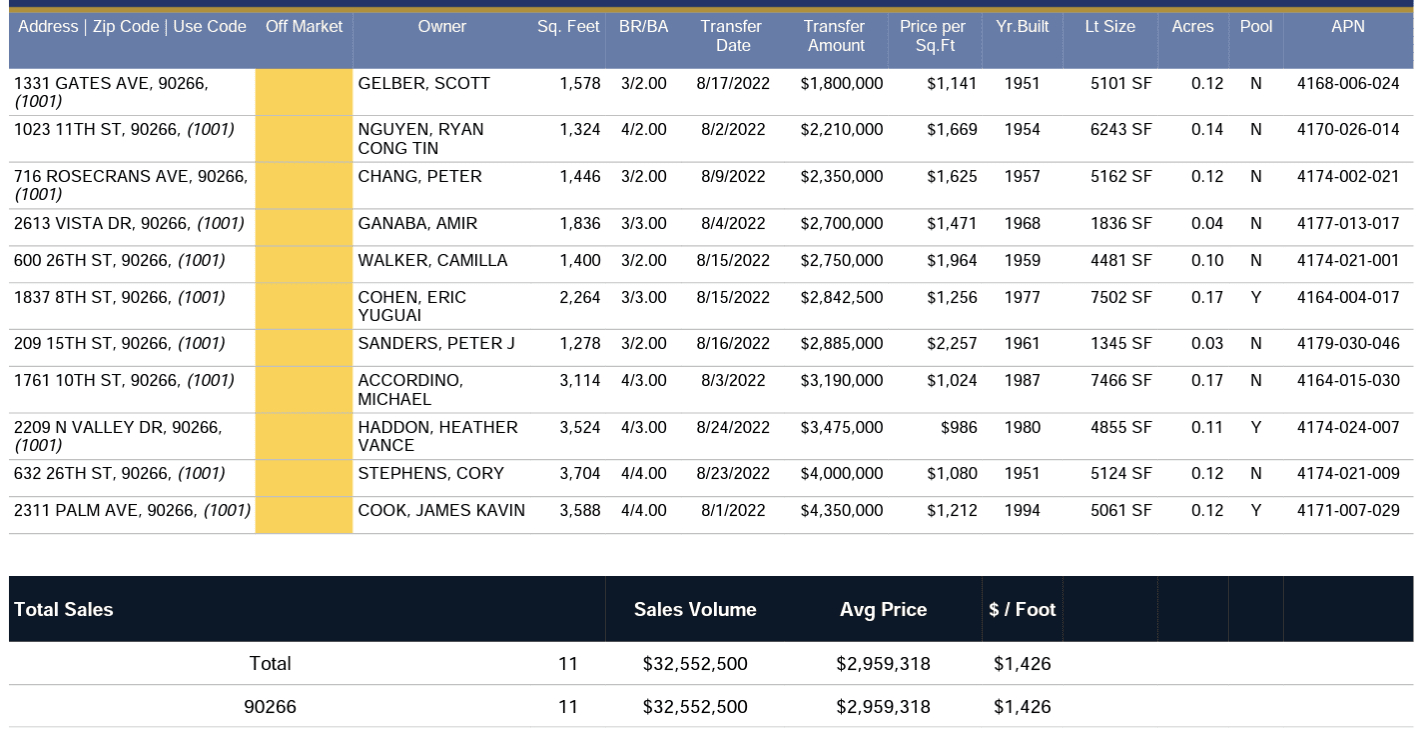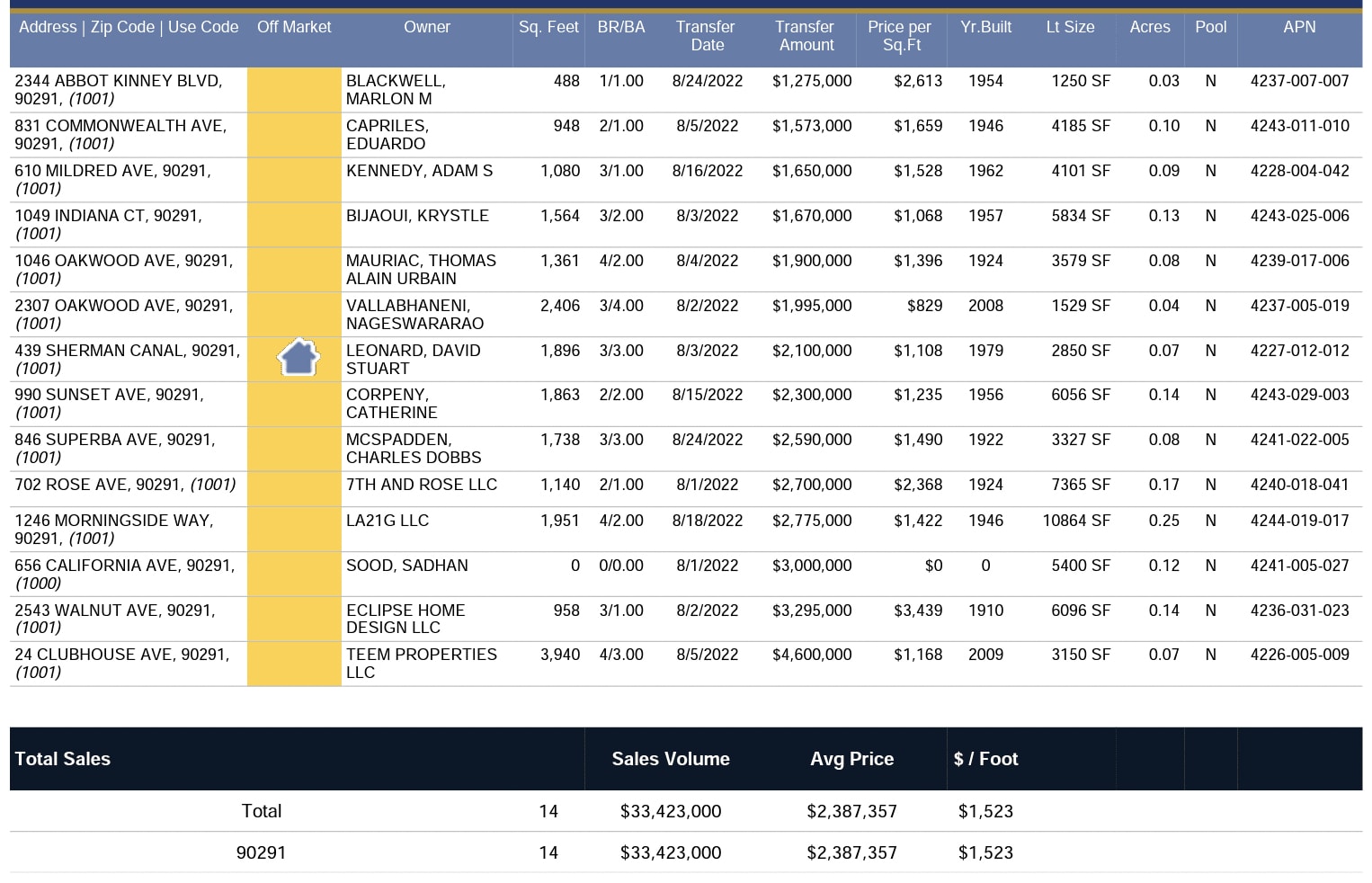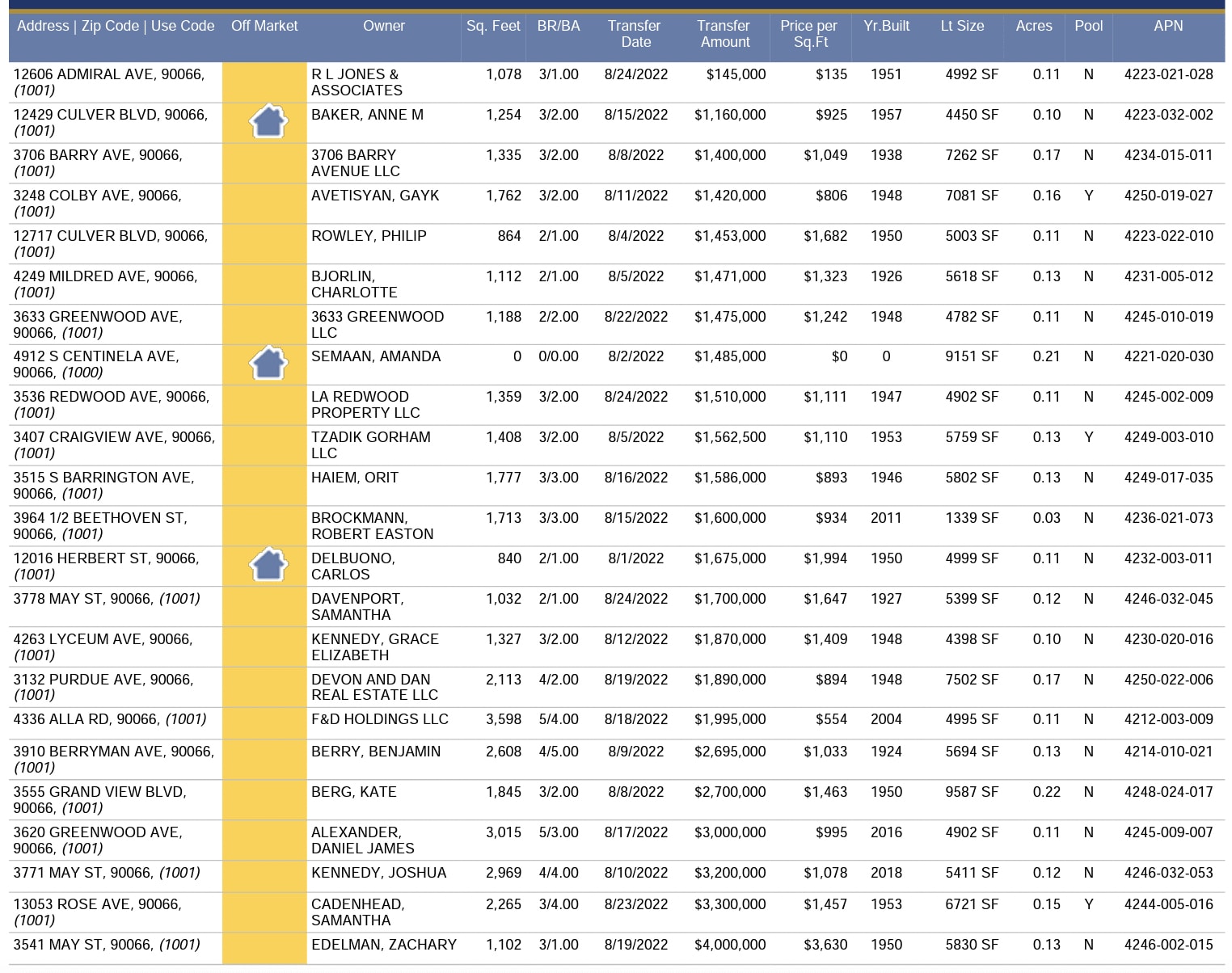 *sales information provided by Fidelity National Title